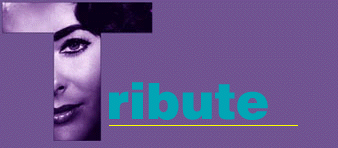 Welcome to Elizabeth Taylor Tribute by Alejandro Andrade
A site specially dedicated to this wonderful legend, it has her biography, filmography, 3 galleries, video section and the section legends. Happy birthday Elizabeth Taylor.
If you have questions, comments or suggestions e-mail me


Site last modified February 27, 1999 with 5 new pictures and a surprise video in gallery 3.
Guadalajara, Mexico.
" This site is almost finished it lacks just legends and videos"
Sign My Guestbook View My Guestbook